Queenangelo.com – There are many ways to decorate a living room. Some designs are aesthetically pleasing and calming, while others are more striking and daring. One great way to decorate a living room is by using a statement ceiling. It can be a fun design element that ties the room together. If you want to add some personality, paint the ceiling a vibrant color and highlight it with a statement piece. If you are afraid of painting the ceiling, there are other ways to accent the room with bold color choices.
Choosing Colors to Complement and Make the Room Cozy
For a dramatic, impactful pattern, choose more than three colors. You can use stripes or geometrics, or choose a more intricate pattern such as floral. You can also use a patterned rug to anchor the room. It can also enhance architectural features. Make sure to choose a color that complements the current furnishings. It will make the room appear cozier. In addition, choose a softer tone for the walls.
Another way to decorate a living room is to use furniture with multifunctional capabilities. For example, a storage ottoman is multifunctional: it can serve as a coffee table, a footstool, and even a storage box. It also adds a stylish, yet practical look to the room.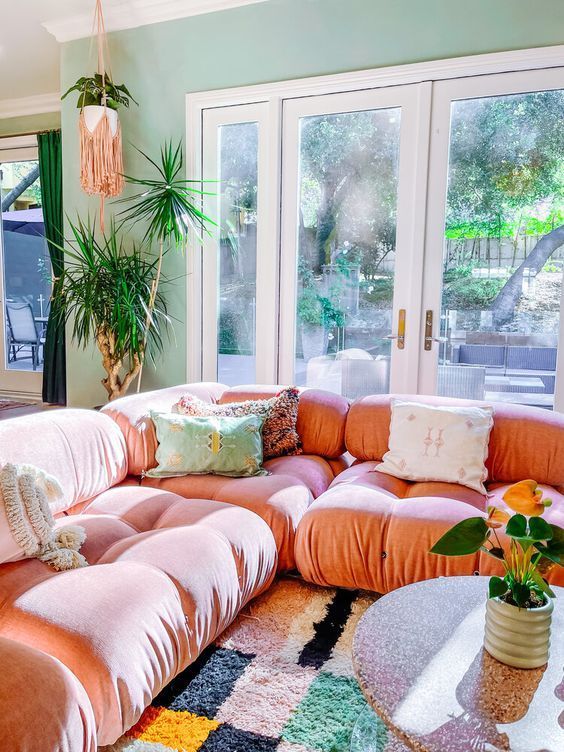 Living rooms are the places where we spend the most time together, so they should be inviting and evocative of your personality. A great living room should make your guests want to spend hours in it. It takes time and effort to create a room that you and your guests will love. Thankfully, there are dozens of ideas for living rooms to get you started.
Advantages of Adding an L-Shaped Sofa
If your living room is long and thin, you might want to add an L-shaped sofa to break up the space and add a cosy corner. An L-shaped sofa can also open the space and make it feel more spacious. It also helps the eye move from one part of the room to the next.
If you have a small living room, you'll need to be particularly careful not to overcrowd the room with furniture. If you don't want to take up precious floor space, use stools instead of armchairs. They take up less space and can also be used as footrests.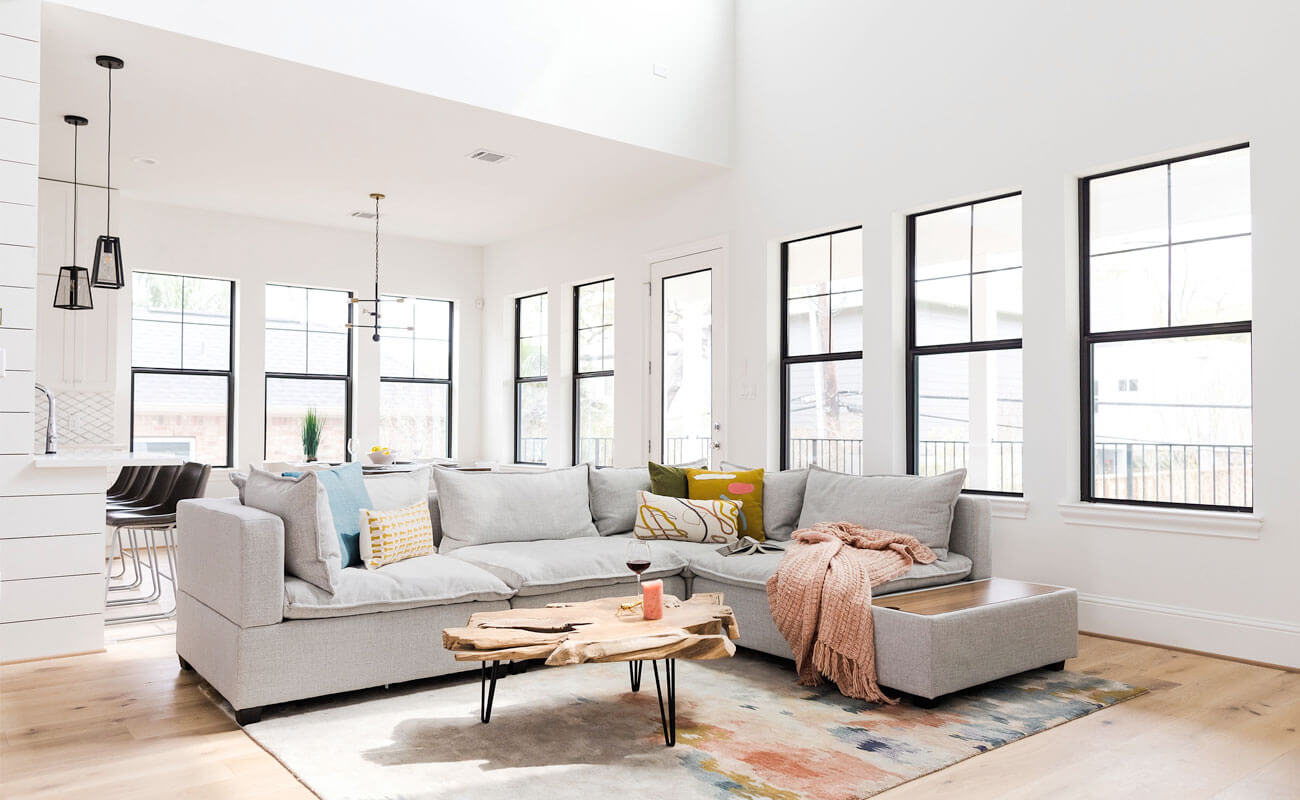 You can also use barn doors as a way to separate the living room from the kitchen. They take up much less space than traditional hinged doors, and they can be closed or opened to create privacy. Another good option is a sofa with a day bed – a two-seater sofa that can comfortably fit a parent and child, or a couple. You can also use wallpaper ideas for living rooms in your living room.
Bringing the Room to Life with Colorful Foliage in the Corner
Another great way to decorate your living room is with plants. They add a beautiful sculptural element to your room and are usually available at affordable prices. Choose plants with interesting leaf shapes and colorful foliage to bring life to the room. Potted plants can serve as a centerpiece while hanging plants can fill up empty corners. If your budget is tight, you can also opt for realistic-looking faux plants or natural grasses.
Another great way to refresh a living room is to remove clutter. Clearing the clutter will give you room to move around. You can also rearrange your furniture. Moving a few chairs around will make the space more visually appealing and help the conversation flow. Using matching pieces of furniture can also make the room more inviting. If you are unsure of how to arrange your furniture, try grouping chairs to create a conversation area.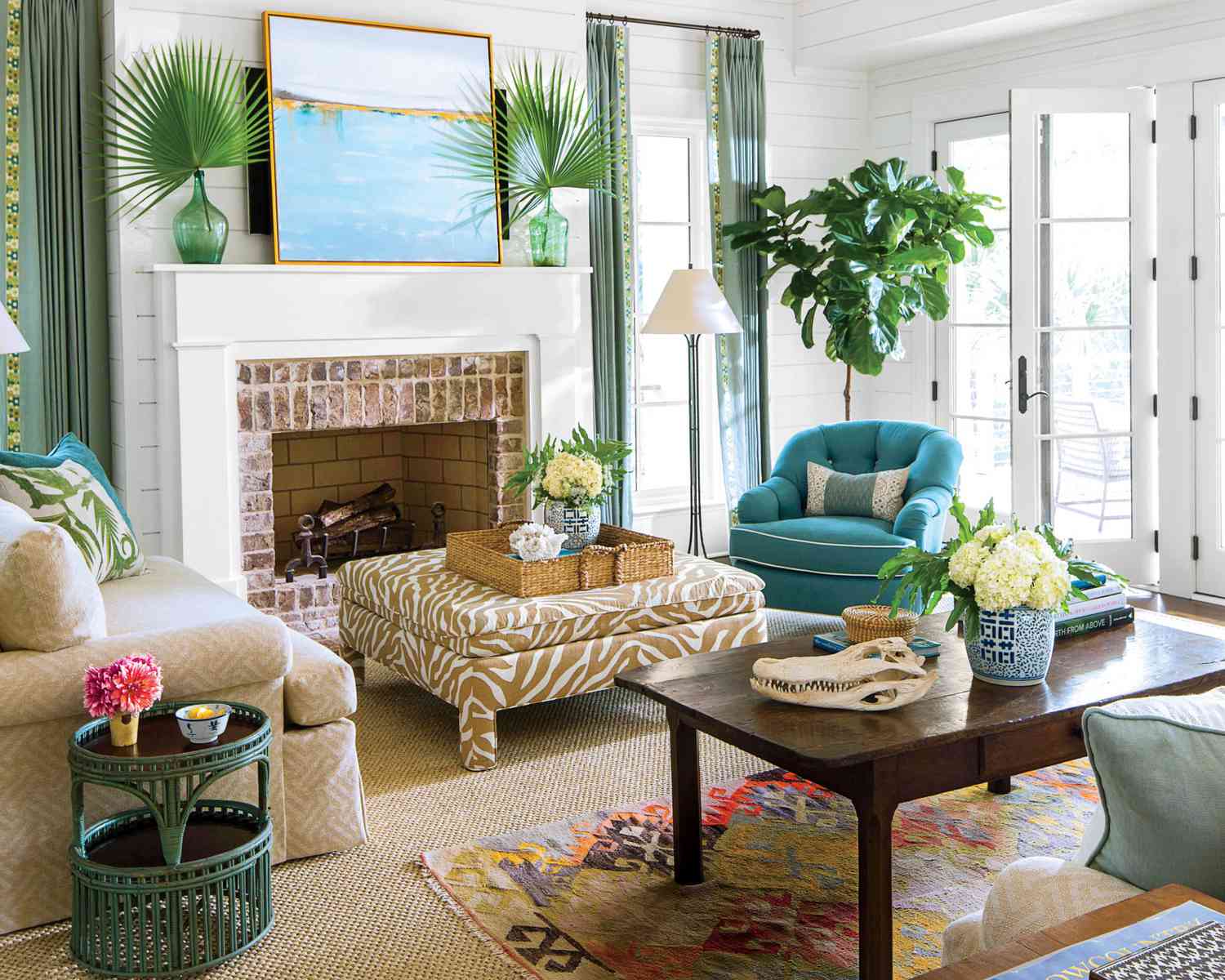 Whether you are decorating for a formal or a casual living room, you need to balance presentation and comfort. A comfortable sofa sectional is important for family time. You may also want to include a media console or a gaming console. Then, you can add some flair with eye-catching lighting. We are happy to receive guest post submissions from you.