Queenangelo.com – Whether you want to redecorate your dining room or just add some new items, you'll want to consider a few things first. For starters, you'll want to find a dining table that works with the rest of your room's decor. This will help you avoid making a room that's too busy or too plain. If you can't find the perfect table for your room, there are a number of other ideas that you can use.
Tips for Creating a Comfortable Dining Room
Whether you live on the coast or not, a nice dining room can make or break a home's ambiance. With the proliferation of high end furnishings, it's easier than ever to create a space that's just as comfortable as the rest of the house. With a few well-chosen accent pieces and an eye-catching centerpiece, you're set for years to come. For a beachy touch, consider adding a few coastal touches and a few seaside accents and you'll be ready to tackle the beachfront waves without a hitch. After all, you're going to want to spend time with family and friends, right? Adding wicker in your beach cottage dining room will give you a unique style and make the space feel comfortable. The material is durable and easy to clean. Besides, the wicker furniture looks great in any type of decor.
Wicker furniture is generally used in coastal homes. These homes need furniture that can withstand the elements and can be maintained. In addition, wicker is durable and easy to store away in the off season. It is also light weight and easy to move. Wicker can be found in many different colors. This allows you to match the furniture to the other pieces in the room. You can even paint the furniture to change the color. You can also order the furniture in a natural unfinished state.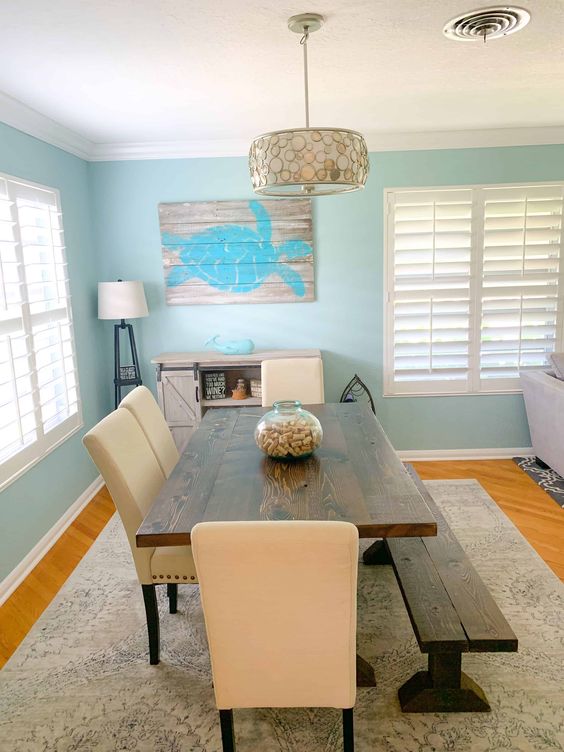 Adding woven seagrass furnishings to a coastal interior design can add a touch of beachy style to your home. These furnishings are ideal for a coastal living room or dining room. Whether you're looking for a rustic or elegant look, these natural materials can work for any space. Seagrass is a perennial plant found in the low-lying meadows of the Asia-Pacific region. It is used in a wide variety of applications throughout the home, including in the flooring. Seagrass is also used to create custom runners, which add a touch of comfort to a busy hallway.
Natural Colors Blends Nicely with Calming Colors
The natural color of seagrass blends well with coastal cottages' calming hues. The waxy coating on the fibers makes it resistant to staining. With a little care, seagrass can last for years. Adding printed wallpaper to your Beach Cottage Dining Room is a great way to create a welcoming space that is also eye catching. The variety of patterns and colors available make it easy to personalize your room without having to renovate the entire room. Choosing the right color combination can also make a room feel warmer.
The coffered ceiling adds a sense of sophistication to the room. The large chandelier is made of recycled glass, giving it a luxurious feel. The wooden chairs and dining table add an organic and raw feel. The pendant lamps in gold finish add a romantic touch to the room. Using the right storage solutions can transform an unused dining room into an entertaining space. Fortunately, there are many options on the market, and some don't require a lot of effort. You can buy one or have it custom built. Depending on the type of furniture you choose, you may even be able to find it on the cheap.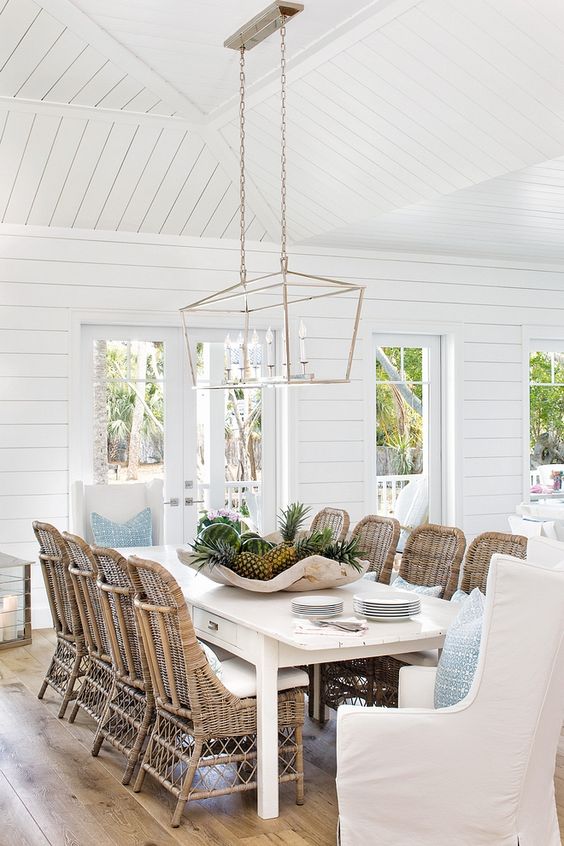 The best storage solutions are the ones that blend function and form. You can buy a sideboard or banquette to serve as a dining table. You may also be able to find a custom made cabinet to display your serveware. These are ideal if you're looking to add a bit of style to your kitchen while simultaneously increasing the amount of storage space in your dining room.
Best Fun Decoration Furniture for Beach Cottage Dining Room
Whether you're a beach bum or a cottage queen, a dose of well-chosen decorum will do you a whole lot of good. The best place to start is in the bedroom, preferably on the night before. A well-chosen set of throw pillows will make the best of a long day of trawling the beach for shells and sand dollars. If you're on a budget, do a little digging around Craigslist and you'll find yourself with a few items that won't break the bank. A splurge on a few nice quality items will make your next holiday a real treat.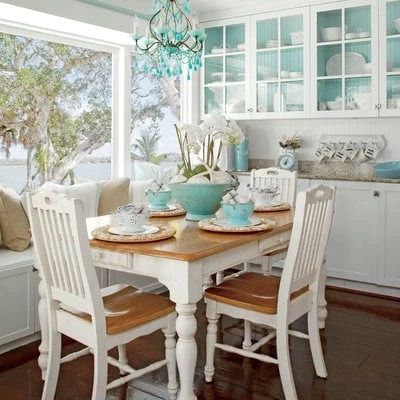 The aforementioned best mates can be found at Home Center, where you'll find a veritable bevy of the aforementioned trinkets in a variety of styles and price points. The store's plethora of decorous options will have you swooning in no time. We are happy to receive guest post submissions from you.