Queenangelo.com – If you've always wanted to give your home a Mediterranean exterior, you're not alone. There are many different ways to get the look for a fraction of the cost. There are several common exterior design elements that define a Mediterranean home, and there are many more details you can incorporate to make your home truly unique. Read on to learn about a few popular options for your new exterior! Also, take a look at these tips for choosing a color scheme.
Traditional Mediterranean Exterior Design Features
A traditional Mediterranean-style home is typically two to four stories high and features symmetrical shapes. Many of the exterior design features are the traditional Mediterranean, including low-pitched tile roofs, clay roof tiles, and grand arches. The building also has numerous balconies, lush gardens, and a variety of exterior finishes. The doorways are typically detailed with keystones or coin treatments. The exterior color is usually a soft, tonal hue.
Homes with a Mediterranean exterior have stucco exterior walls and roofs. Their exterior walls are usually white or other sunny neutral colors, with stucco accents on the upper and lower portions of the walls. The roof tiles are almost always red. Often, Mediterranean homes are no more than two stories high and are roughly square or rectangular in shape. A Mediterranean exterior is a perfect match for a classic Tuscan design.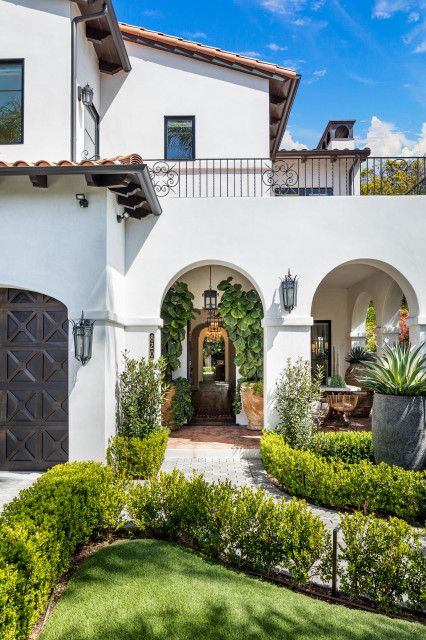 Choosing the right features for your Mediterranean home is not an easy task, but it will help set the tone for your new home. While choosing colors and materials for your home is essential, you should keep in mind your needs and preferences when choosing an exterior design. This is especially true if you're looking to make the house more attractive and livable. It's important to take the time to consider the climate when choosing a color scheme because you don't want the house to be too overcrowded.
Combination of Warm Earth Colors
The colors used in a Mediterranean home are usually a combination of warm earth tones, such as azure blue, seafoam green, and cerulean. Many Mediterranean homes have tiled floors. If you don't like the look of tiled floors, try using a neutral color instead. You can also use tile as an accent color if you want. And if you're decorating a home, make sure you keep the color palette simple and consistent.
While a Mediterranean exterior is a popular design style, don't forget to consider the architectural style of your house when planning your landscaping plan. It's possible to get a classic Mediterranean look with minimal money. The architectural style of this style is not too cluttered and can easily add a touch of sophistication to any space. You'll have a beautiful, Mediterranean-style home without spending an exorbitant amount of money on materials.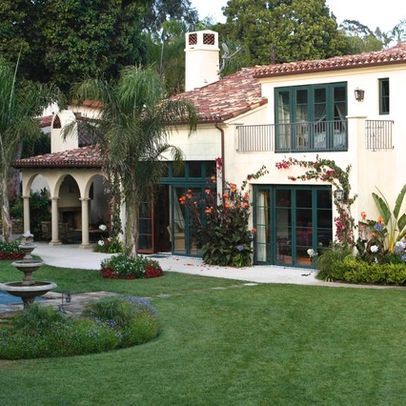 Typical Mediterranean homes are typically two stories high with large windows and low-pitched roofs. Some homes feature intricate tilework and wrought-iron accents. A Mediterranean style home is often ideal for warm climates, as indoor rooms flow seamlessly into outdoor spaces. In fact, many homes that feature Mediterranean-style architecture feature huge outdoor spaces. You'll find plenty of seating and dining areas in a Mediterranean home, with the interior being open and breezy.
A Great Way to Incorporate Mediterranean Designs
Using a variety of materials, you can create a truly unique Mediterranean-style home. A variety of materials, such as stucco, Cantera stone, and clay tiles, will help you achieve the look you're after. Adding a wrought-iron staircase will add an extra touch of flair to the home's exterior, making it a must-have for your new home. It's a great way to incorporate the Mediterranean design into your home's exterior and enhance your style.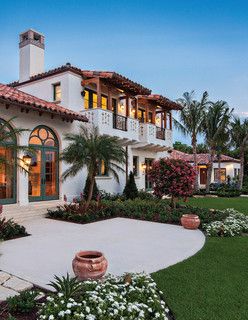 Some Mediterranean-style homes are inspired by Spanish and Italian style. Other Mediterranean-style homes will take their cues from the Italian countryside. These homes share similar building materials and characteristics, and all will look great on your property. Some of these homes may have many facets, including a Spanish-inspired design, or a Mission Revival style. These elements, along with their distinctive shapes, make them truly unique. We are happy to receive guest post submissions from you.