Queenangelo.com – Minimalist room design focuses on light, consistency, and simplicity. It eliminates unnecessary objects, creating a calm, structured appearance. Add color sparingly, using neutral shades or small pops of color to create an aesthetic appeal. A minimalist room can feel chilly and drab but can be made inviting with a splash of color.
Minimalist Room Design with Limited Color Scheme
Minimalist room design can include a few unexpected elements such as geometric shapes or parallel lines. It also can include expressive colors. Storage is key, particularly in high traffic areas, so it is important to leave enough room for storage. In addition, choose a color scheme that is limited to three tones.
Minimalist bedroom design is also suitable for bedrooms with a neutral color scheme. Pale colors are ideal for bedrooms, and they can be combined with vibrant colors. While choosing pastel tones, keep in mind that they should complement the main color. For example, a pastel blue color can add a dramatic accent to a white room.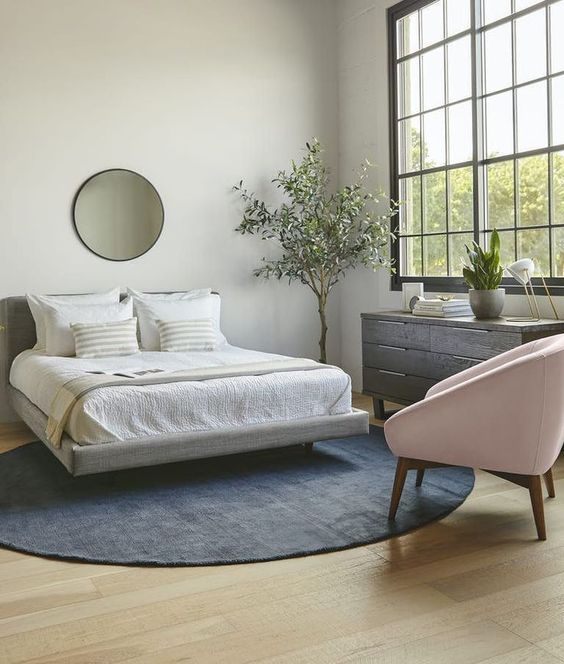 When it comes to furniture, a minimalist room design should have clean lines and unadorned furniture. Neutral colors, such as cream and yellow, are also acceptable in a minimalist room. Leather is an excellent choice for the sofa and other furniture in a minimalist room. However, bright colours should be limited to one or two items.
Showing Natural Lighting Can Improve Mood
In addition to having clean lines, a minimalist bedroom design should feature natural lighting. Natural light can improve the mood and make the room feel larger. It can also be enhanced with the use of mirrors. In addition to neutral colors, a minimalist room design can be warm by adding personal touches. However, don't let the decor look cold or unwelcoming. For this purpose, subtle patterns and textures can add warmth and comfort.
A bed linen is another important item in a minimalist bedroom. A bed linen in a neutral tone will provide a calm backdrop for the minimalist bedroom design. Avoid using bold patterns on bedding as they won't create the zen-like feeling desired. Neutral bedding is also inexpensive and won't be a challenge to change when accent colors are added.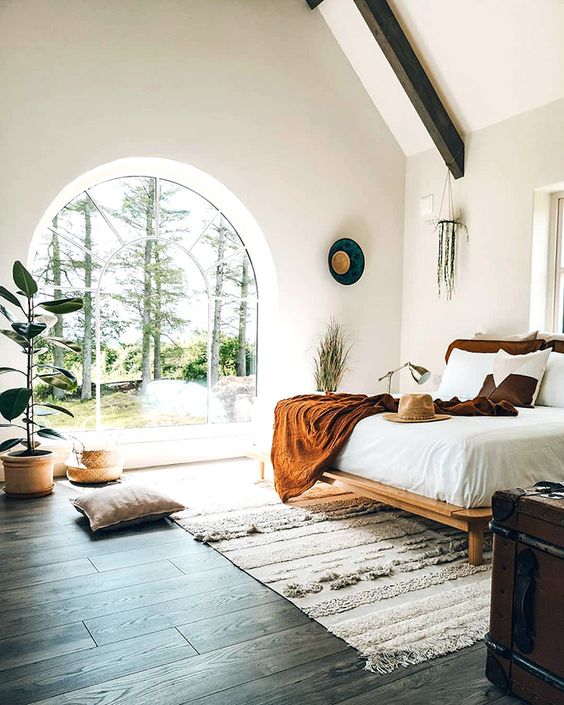 Floor lamps are another great choice for a minimalist room design. They are functional and add ambiance to the room, and they are also a practical alternative for reading. If you have wooden floors, consider using metal floor lamps as they will balance the look of the wooden floors. Lighting can also enhance the dramatic effect of artwork.
Design by Blending White Base with Natural Elements
A minimalist bedroom can be as rustic or modern as you choose. Modern designers like to mix a white base with natural elements to create a more organic and natural ambiance. Using white for the base allows you to add textures and patterns. You can even add some fresh green plants for a natural look.
Minimalist bedroom decor can include fewer dressers and more decorative items. Adding a single shelf can accommodate a number of objects, including cherished possessions. House plants can be used to add greenery to your minimalist room design. It is also possible to add other decorative items to a minimalist bedroom such as a traditional bed frame.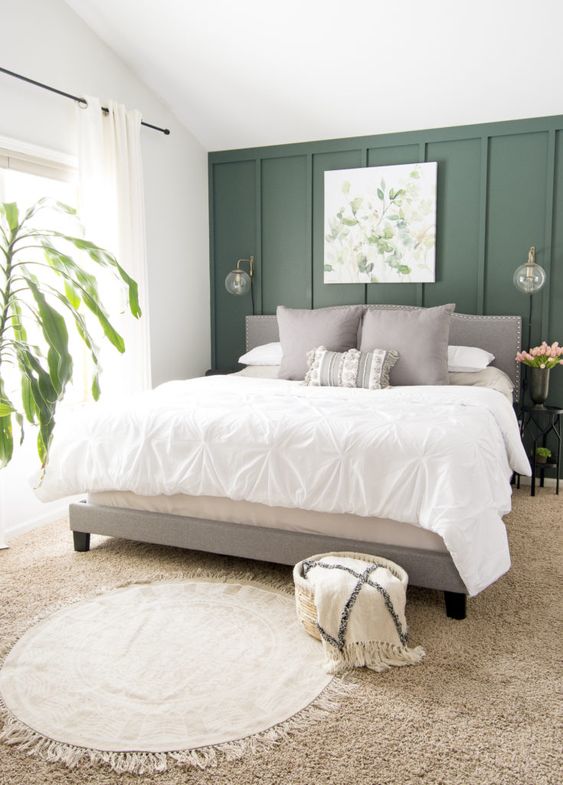 Having minimal furniture can make it feel cozy. In a minimalist bedroom, the focus should be on fuss-free comfort. A wooden bed and bedside table are two essentials. A small comfort pillow is a must in a minimalist room. White bedding and white wall paint create an air of calm and peace in a room. Adding a few decorative accessories will add depth and interest.