Queenangelo.com – The hallmarks of the Hollywood Glamour bedroom are a chandelier and a large wall mirror. These can be hung from any ceiling and are widely available for reasonable prices. The large wall mirror can be round, oval, square or any other shape, but it must be the focal point of the room. Alternatively, a small vignette of smaller mirrors can provide an equally glamorous look. The following tips can help you create a Hollywood Glamour bedroom.
Classic Colors for a Hollywood Glam Bedroom
Black and white are classic colors to choose for a Hollywood Glam bedroom. Black and white are glamorous on their own, or they can be accented with subtle touches of color. The traditional Hollywood Glam bedroom should focus on soothing ivory and cream shades, with a few splashes of color. It should not overpower the bedroom. If you want to create an elegant, sexy bedroom with a Hollywood Glam look, incorporate a crystal chandelier.
Another important element in a Hollywood Glam bedroom is its luxurious look. To achieve the look, select fabrics that are a bit fancy. Use embroidered patterns, high-quality fabrics, and lots of metallic accents. Wallpaper with a bold pattern will fit well in this style. You can also do accent walls in neutral tones while covering your main wall with luxurious wallpaper. You can even use a mix of fabrics and patterns for the walls, and you can have a beautiful Hollywood Glam bedroom.
A Hollywood Regency bedroom has an eclectic style but retains glitz. A canopy is the perfect showstopper, as are brass and mirrors. Or you can choose a bed frame made from carved wood painted in pastel colors. If you choose to use a headboard, you should opt for a padded one to match your opulent bed linens. And don't forget to add faux fur pillows for eye-catching comfort!
A Great Way To Add A Touch Of Glamor
In addition to high-quality bedding, a glam bedroom needs to feature an oversized bed. Throw blankets are a great way to add a touch of glam to an otherwise neutral bedroom. If you want to make it a little less obvious, you can use other glam accessories, such as oversized furniture, textured wall treatments, and artistic lighting. And make sure to choose pieces that complement the theme.
Colours are key to creating the Hollywood Glam look. Monochromatic shades are the key to creating an elegant and glamorous look in a room, although you can use pops of colour and metallic surfaces. Ensure that the colours you choose are complementary with the rest of your decor. It is also best to choose neutral shades of purple, white, and silver to avoid clashing. You can also choose a dark shade of blue for accent walls if you are bold enough.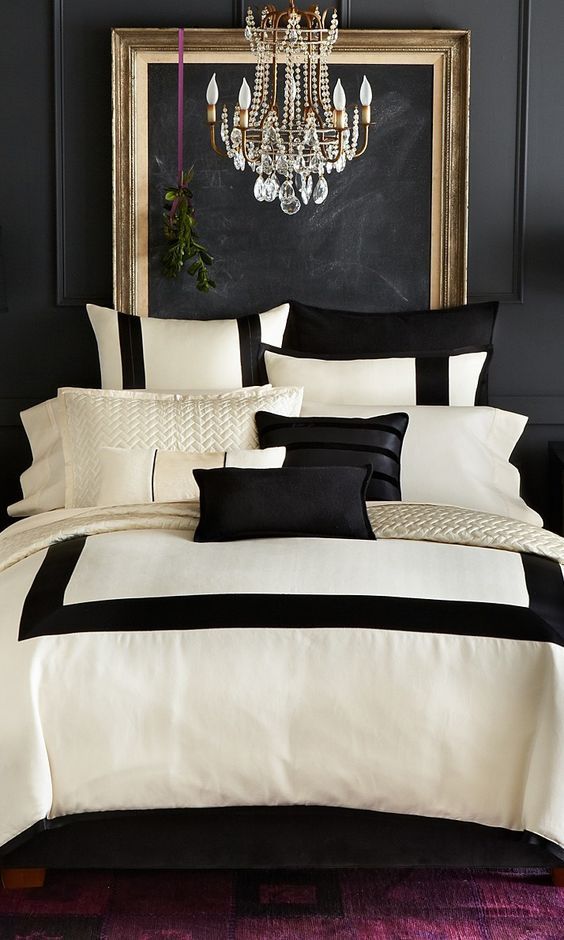 Another way to create a Hollywood Glam look is to use animal prints on the walls and furnishings. You can choose from several animal prints to make the space look more luxurious. Choose bold animal prints to add flair, or choose subtler animal prints to add refinement to the room. You can also use faux fur on furniture and accessories, like rugs and stools. You can purchase animal prints in different colors to achieve the Hollywood Glam bedroom look you are going for.
The Right Choice of Furniture and Decoration
The Hollywood Glam style embraces upscale fabrics, upscale finishes, and a curated selection of furnishings and decor. Bold jewel tones are a great way to display your style and personality, so don't be afraid to use color and pattern. A Hollywood Glam bedroom is sure to turn heads. You'll be the envy of everyone who visits your bedroom. Just make sure to keep your bedroom clean and tidy.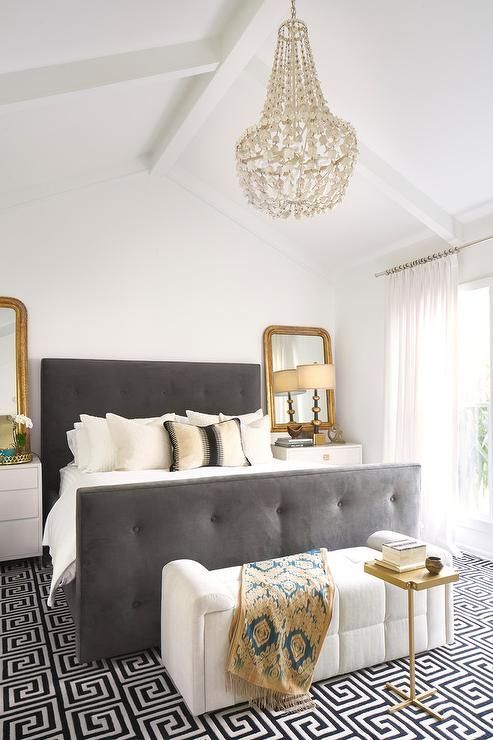 To create a luxurious feel in your bedroom, try to use svelte fabrics and textures. Bed linen and curtains with different textures can be a luxurious touch. Plush carpets and textured wallpaper can also help create a glam effect. If you have extra money, try adding metallic or textured wallpaper to the walls or using a satin headboard. It is worth noting that the metallic nightstands and velvet headboard can tie the whole look together.