Queenangelo.com – Adding a bohemian interior theme to your home can be surprisingly easy. The design theme is a mixture of old and new and requires a mixture of objects and personal items. Bohemian interior designs emphasize a slightly worn appearance, so it's best to avoid shiny materials. A fun element to add to the decor is kitsch. You can mix vintage brass pieces with modern ones, or use a patterned kilim runner to drape your large round mirror.
Bold Patterns and Jewel Tones in a Bohemian Design Style
Bold patterns and jewel tones are encouraged in this design style. Try colors such as ruby red, emerald green, or amethyst purple. While darker shades tend to feel more luxurious than lighter hues, it's OK to use brighter colors, if they have a natural color. These colors can be used in pillows, wall hangings, or throws to add interest to your room.
Plants are an important part of the bohemian interior style. Not only do they bring the outdoors inside, but they also clean the air and give your room a more relaxing vibe. You can plant many types of plants indoors. Some types of plants can be found in terrariums or hanging on walls. Plants will add dimension to a room, improve the air, and add a splash of color. The natural beauty of plants is also a plus for bohemian interiors.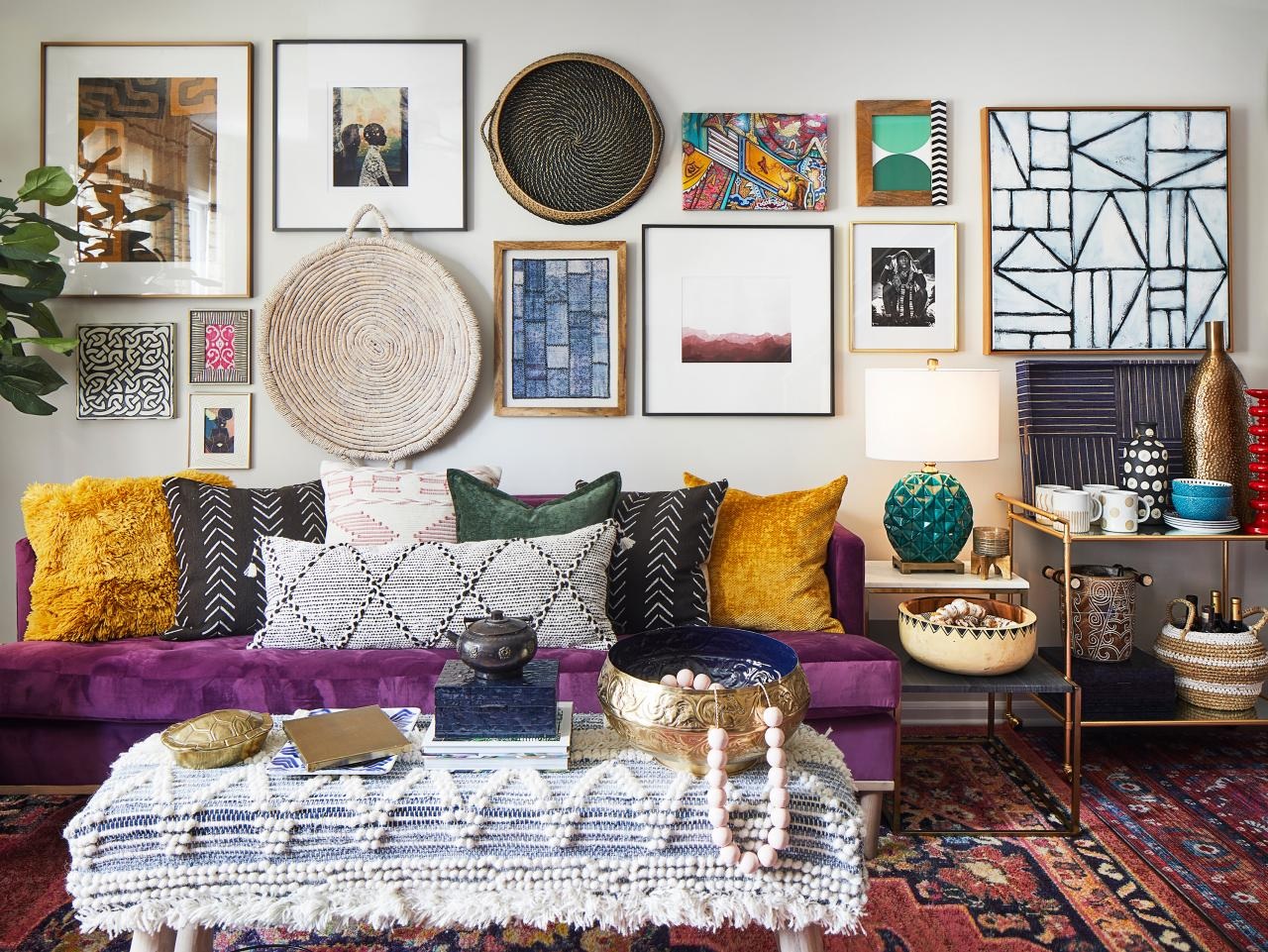 If you are considering a bohemian interior design theme, consider combining a mix of colorful and unique items in your home. Adding handmade items or antique brass plates from a flea market will help you create a unique and stylish space. You can also incorporate beautiful mirrors or gleaming chandeliers to create a dazzling, eclectic look. And as with anything else, the key to the bohemian interior design style is to embrace your personal style!
Unique and Elegant Vintage Elements
Adding vintage pieces to your home will add a touch of history. If you're not sure where to find old pieces, you can browse antique stores or consignment shops for decorative pieces. Or, you can also go to garage sales or estate sales to find unique pieces that fit your style. Whether it's plush furniture or a distressed mirror, these pieces are essential to bohemian interior design. Vintage elements will also add to the story-telling value of the design.
If you're a fan of bright, bold colors, a bohemian interior design can make your home feel like a smorgasbord. While the colour palette of a bohemian space will vary, it should remain consistent to avoid creating a room that feels too chaotic. In addition, you can experiment with mixing different textures and patterns to create the perfect interior design. You can also use bold colours and bold patterns to bring out the personality of your space.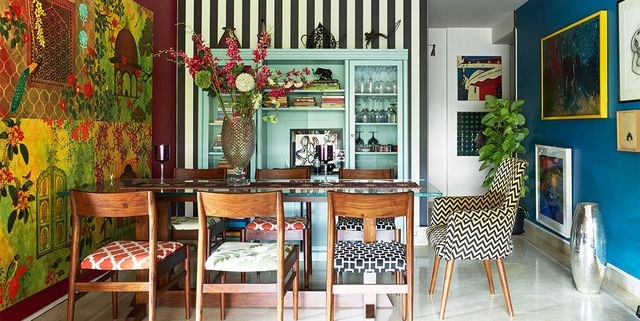 The main difference between a bohemian and a traditional decor style is the style's refusal to follow rules. Bohemians were not rigid with decorating style, and they tended to mix styles to fit their own needs and preferences. Using colors that complement each other in an interesting way is the key to a bohemian interior design. The same goes for furniture. Bohemian decor is about mixing and matching pieces of furniture and accessories.
Bohemian Interior Design with Colorful Cuts
The bohemian style is full of colorful, vibrant, and original pieces. The color palette emphasizes jewel tones and is made from various materials, including terracotta, concrete, and wood. Bohemian decor can be a unique reflection of your personality. Moreover, it's an excellent choice for those who want a rich, comfortable space with a laid-back attitude. While a bohemian interior design may not be right for everyone, it has a universal appeal and is suitable for many rooms of varying sizes.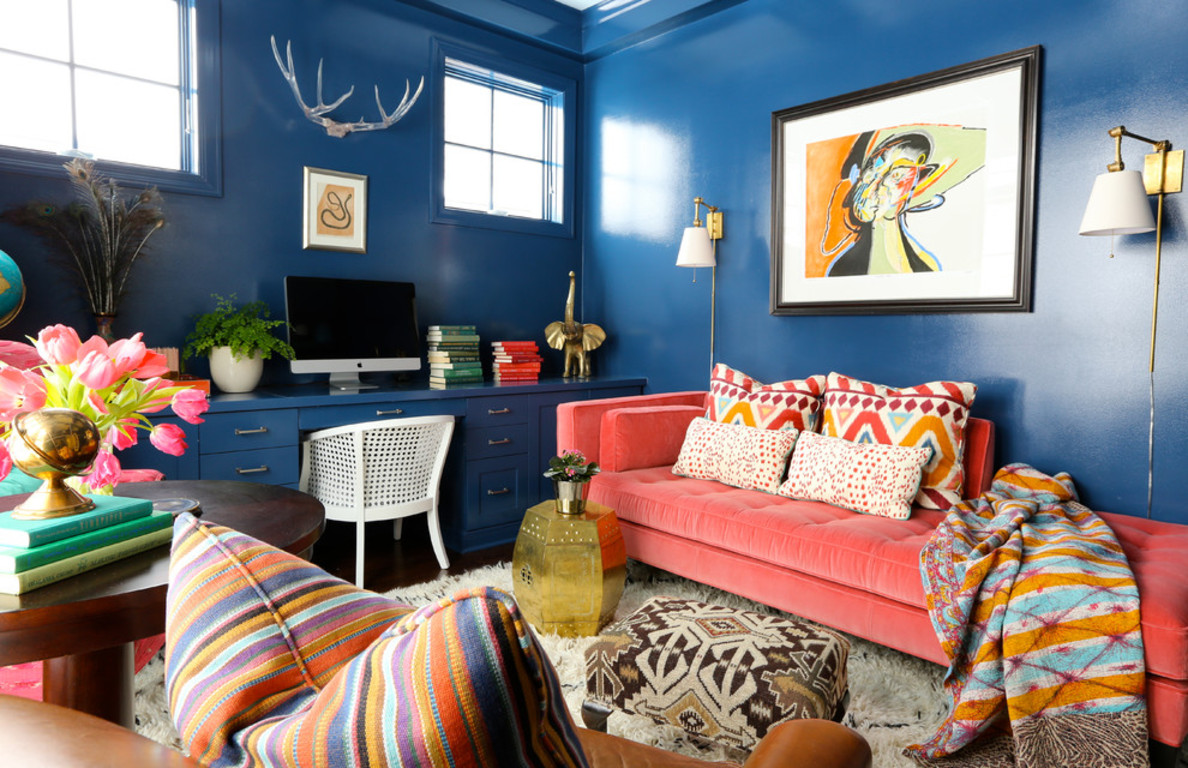 A bohemian style is generally composed of a mix of patterns, textures, and colors. It's easy to mix and match pieces that complement one another. You can add your own personal touches to add a unique touch to the overall look. A low coffee table and decorative throw pillows are essential to pulling together a bohemian living room design. However, if you're looking for an unusual style, you can opt for a modern sofa combined with a unique African basket or a handwoven macrame art piece.