Queenangelo.com – If you're planning to create a more traditional bedroom design, there are a few things you need to do first. Fortunately, there's no shortage of great decorating ideas. Here's how to get started. First, start with the furniture. There are several options available, from simple, traditional pieces to contemporary pieces that are stylish and modern. This style is a great choice if you want a traditional look that's timeless.
Considerations for Using a Bedside Table
A bedside table is a crucial detail of a traditional bedroom. The table's simple form can display all sorts of suggestive items, from a classical table clock to books and framed photos. If you want to make your bedroom more contemporary, you can try using floral prints on a cream or white background. These accents will add a contemporary flair to a traditional bedroom. If you're planning to use a traditional bedroom design, consider picking the accessories carefully.
One of the most important parts of the room is the bed. Choose a classic design so it is versatile and easy to update in the future. This wrought iron bed is part of the Period Living collection, which is inspired by classic dorm style designs. Its finish is iridescent bronze. Other details you can add to a traditional bedroom include paneling, picture rails, detailed window frames, and ceiling roses. Use a brighter color for these details than the base wall.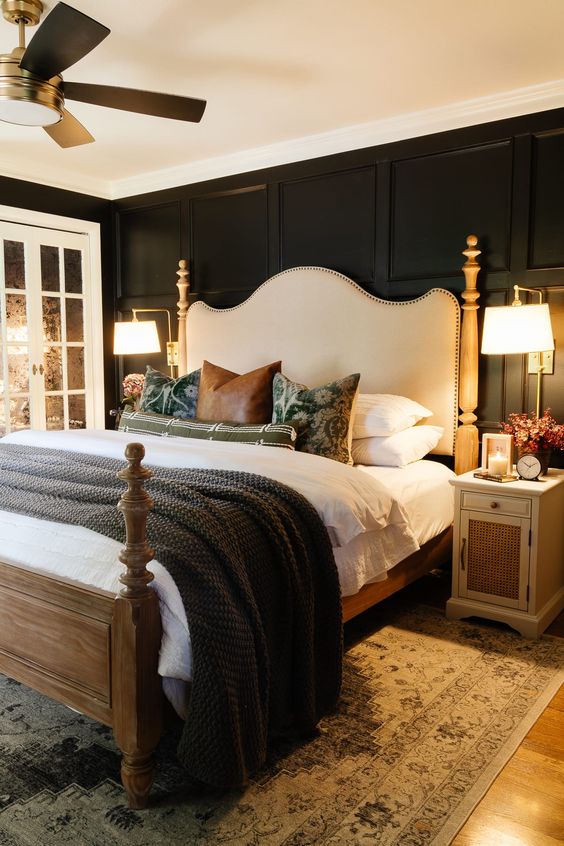 A gallery wall can create a beautiful effect. It's an exciting way to bring new ideas to a traditional bedroom. An eclectic mix of materials and colors is a great way to add a touch of modernity. In addition to wood tones, traditional bedroom designs can also incorporate contemporary furniture and accessories. Bright materials are also great choices, as long as they're well-chosen. And make sure there's plenty of lighting for added brightness.
Creating a Charming Traditional Bedroom
A traditional bedroom is charming and whispers a warm welcome. It's also comfortable and familiar. You'll be reminded of family heirlooms in the furniture, and you'll have the opportunity to display family heirlooms and other treasures. Traditional bedrooms often feature crown molding, deep baseboards, and paneled ceilings. Hardwood or reclaimed-pine floors are an excellent choice for bedrooms with this design style. Built-in cabinets and bookcases are perfect for keeping cherished collections.
Another option is to select furniture that looks elegant and makes a statement. Choose classic bedroom furniture that's easy to maintain and easy to clean. Regardless of the choice, classic bedroom furniture will never go out of style. It will provide a sense of comfort and coziness and will be a great investment. A traditional bedroom is sure to add a touch of royalty to any bedroom. There are many reasons to consider purchasing traditional bedroom furniture, including the fact that they're affordable.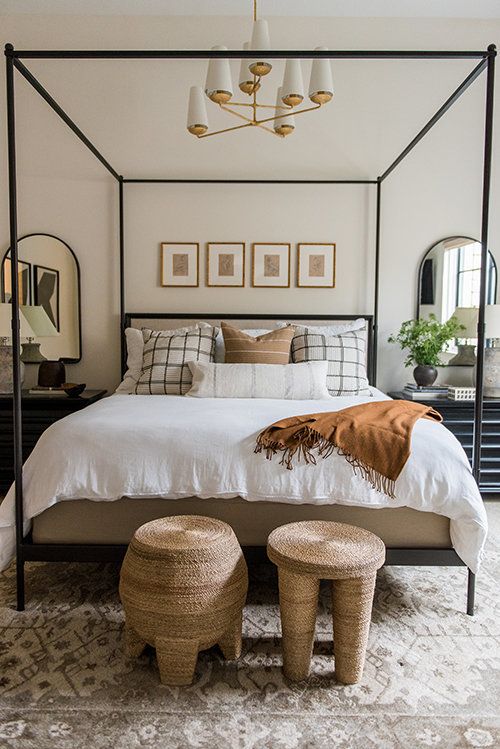 Adding accessories to a traditional bedroom can be a great way to add a personal touch. Not only will accessories help to set a particular mood in the room, but they can also add a touch of luxury. A good mirror is an essential addition, so be sure to choose one with an attractive frame. It's not just an important visual accessory in a traditional bedroom, but it can make a room more comfortable to sleep in.
Traditional Bedroom Set Design
While traditional bedrooms don't include matching bedroom sets, a few elements are consistent. A traditional bedroom is distinguished by rich textiles, decorative accents, and a symmetrical layout. Gold-framed mirrors, display cases of special occasion china, and tasseled cord draperies are all elements of a traditional bedroom. Be sure to add an heirloom that features varied finishes. You can also opt for upholstered headboards in brocade fabrics or velvet. A traditional bedroom also includes a bench for reading or relaxing, and cubed chairs for laying back.
A traditional bedroom can be a great choice for those who love the look of classic furniture but would like to make it more personal. It is simple to decorate and functional. Add a few whimsical touches and you'll have a beautiful bedroom that's truly yours. The key is to make the space interesting and fun. With these design tips, you'll be well on your way to creating a timeless bedroom that will add charm to any home.